Forthcoming Events
Date
Event
Topic
13th September 2019
Behind the Scenes/History Tour of Barnsley Civic - start 5pm
Civic Barnsley - Business meeting on conclusion of tour approx: 6/6.30pm
17th October 2019
German Meal at the Open Kitchen - 6.30pm - 4 courses + coffee
Open Kitchen Barnsley Church Street S70 2AX
Latest News
17/07/19
'Snazzy' new library opens in Barnsley

Library @ the Lightbox is the snazzy title for the new state of the art community hub and the first brand new building of
The Glass Works redevelopment in Barnsley town centre. It opened its doors on Saturday 13th July. This flagship facility, a major foundation of the new town centre development is four floors high and provides a range of digital services including virtual reality, a training facility complete with a 65-inch interactive touch screen and tablet computers plus a range of other innovative technology. Help to develop speech, language and reading will be a new initiative with the incorporated digital technology, interactive story times with innovative software that will bring stories to life through images, lights and sounds.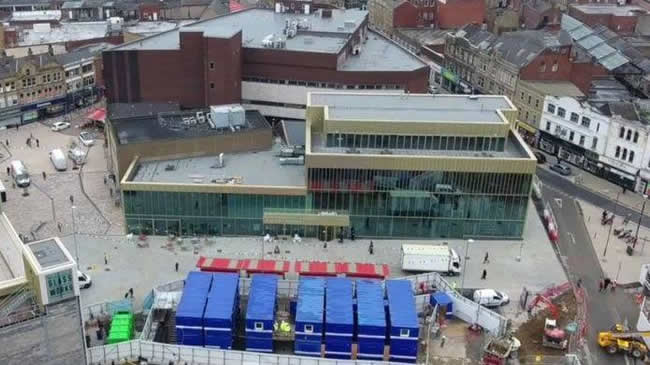 The library also has an events space which will act as a multi-purpose venue able to hold large events, workshops and activities as well as a rooftop terrace which offers fantastic views of the town centre. The building is fully accessible and community groups are encouraged to make use of the space the building offers. The traditional book library remains a key feature of the Lightbox and access computers and Wi-Fi as well as printing and photocopying facilities are included. Brand new lounges, cafés, a bar and restaurant adjacent to the library offers new food and drink destinations in the heart of the town centre.

24/05/19
'A unique and rare opportunity - Inside the mind of the artist.'
Don't miss this unique and rare opportunity of discovery including 'Art demonstration.'
Fresh from his succesful international exhibition and workshops in Schwäbisch Gmünd, Barnsley artists Richard and Joanne Kitson disclose all - well almost !
The planning, the approach and the execution ......."Inside the mind of the artist"
Works by both artists will also be on display and may be available to purchase.
Everyone is welcome !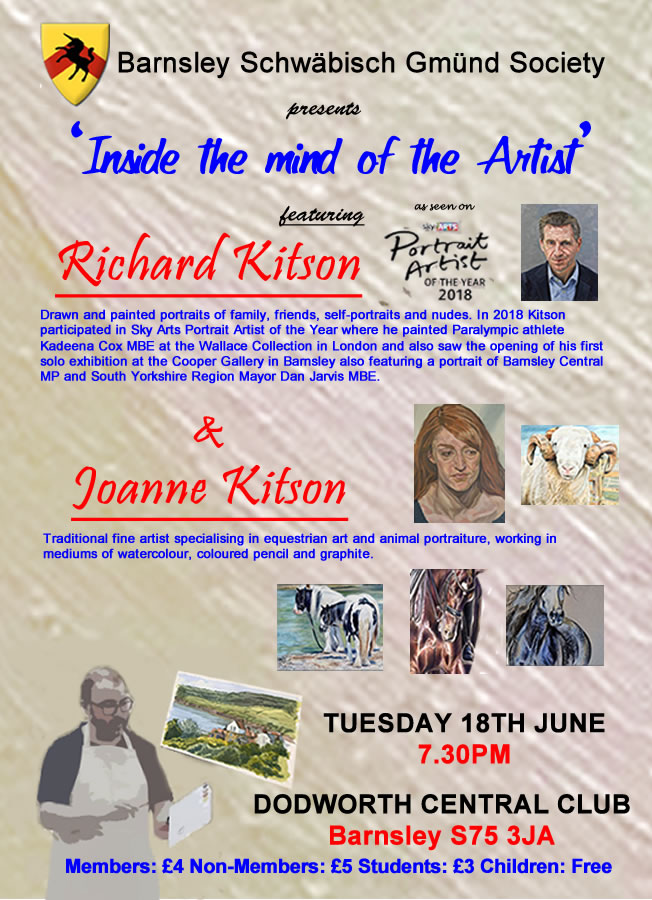 20/05/19
'Yorkshire Garden' to get the Remstal Garden Show mood.

To keen gardeners everywhere and all our members who are getting excited and looking forward to our visit to Gmünd in a few days for the Remstal Garden Show, we try to get you "in the mood" by showing you some pictures of the spectacular
'Yorkshire Garden' exhibit at this year's RHS Chelsea Flower Show.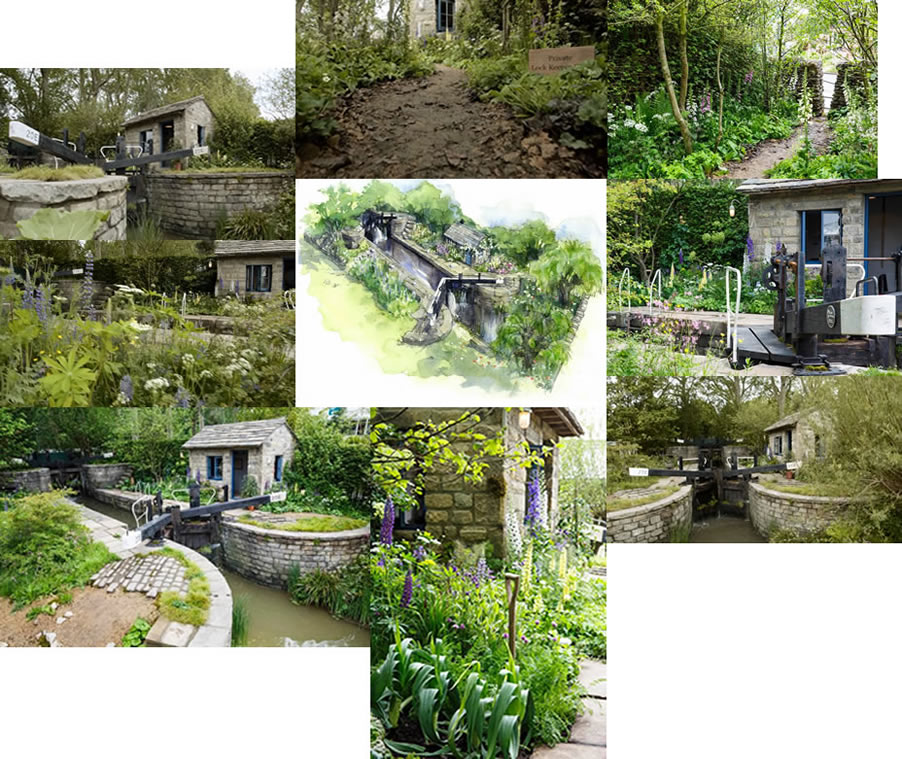 Set in the grounds of the Royal Hospital Chelsea, London, transformed each year with stunning horticultural displays for the prestigious RHS Chelsea Flower Show. World-renowned garden designers, plant specialists, florists and nurseries come together every year to one of London's most charming and affluent neighbourhoods to show off cutting-edge garden designs and inspirational floral exhibits. You can stroll through themed show-stopping and award-winning gardens built specially for the show.
(Follow link below, scroll down to 'Watch Next' and see the video of construction of the Yorkshire garden from start to finish, absolutely amazing !)
Discover rare flowers and plants, and creative floral artworks. Spot emerging gardening trends. And browse the horticultural products on sale, from gardening gadgets to sculptures and plants. Note to self: must put this in diary for next year!
Link : https://www.housebeautiful.com/uk/garden/a25786928/chelsea-flower-show-2019/
12/05/19
Kitson in the Chronicle...again!