News Archive
22/01/20
Weihnachtsmarkt to Ice Square - fun for all!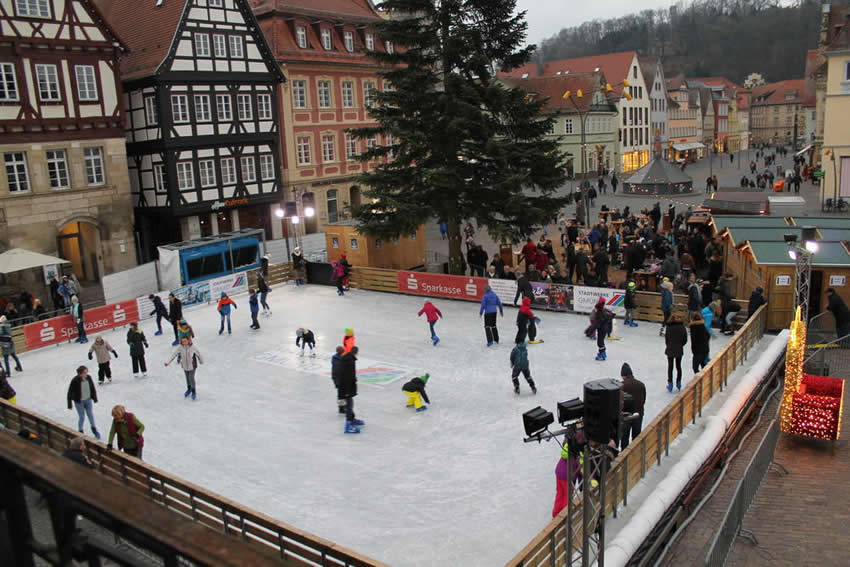 Upper Market Square in front of the town hall in Schwäbisch Gmünd has seen many a transformation for community events over the years, including everything from a beach complete with sand, deckchairs and children's play area to a jousting arena.
It is the main site for the annual Weihnachtsmarkt (Christmas market) and now that is over, once again the The Stadtwerke Eis-Arena is in full swing.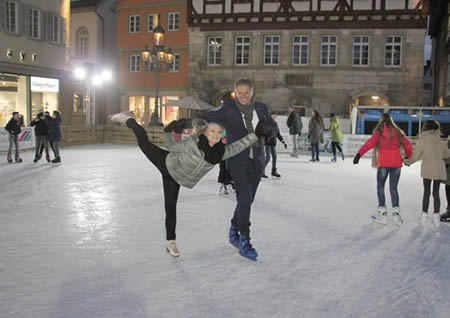 An ice rink with an area of 375 square meters will surely provide great January fun for all large and small ice skaters. Maintenance of the ice rink and collecting the admission fee is carried out by numerous volunteers. Of course, the well-being of the public is also taken care of by local experienced caterer Dominik Huppertz who offers a wide range of dishes, Mulled wine and punch as well as soft drinks to keep people warm during and after ice skating.
The official opening of the ice rink with Mayor Richard Arnold and figure skater Corinna Lutz took place on January 11th.

The Eis-Arena, operated 100% from natural gas from Gmünd, is open every day for a period of 8 weeks until March 1st, right in the heart of the historic centre.
The focus is firmly on family-friendly fun and activities for both young and old.