News Archive
29/10/19
'

Mayor's personal support for BSGTTS

'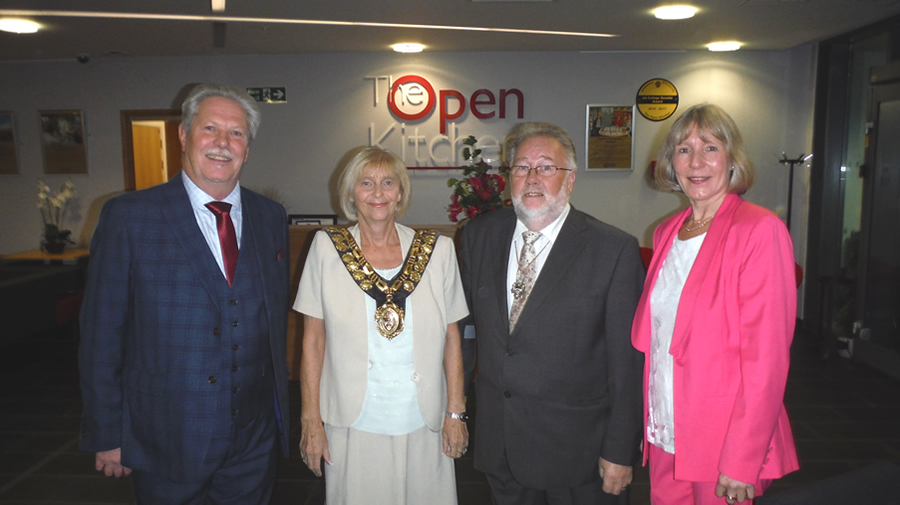 Barnsley Mayor Cllr. Pauline Markham and Consort Mr L Markham are welcomed by BSGTTS Co-Chairs Alan & Karin Brentnall
Mayor of Barnsley Cllr. Pauline Markham & Consort Mr Markham were thrilled to attend Barnsley Schwäbisch Gmünd Twin Town Society 'German Dinner 'held at the Open Kitchen in Barnsley College. The five course taster menu, specially put together under the direction of Chef James, provided a new and different challenge for the students included designing, costing, purchasing, cooking, front of house and also serving the meal.
Flavours provoked reminiscences of the many visits to and from the southern German twin town and the special friendships that have existed now for nearly 50 years between people of Barnsley and Schwäbisch Gmünd.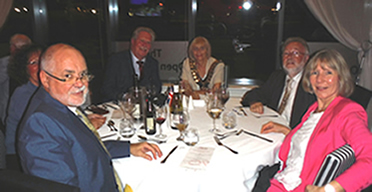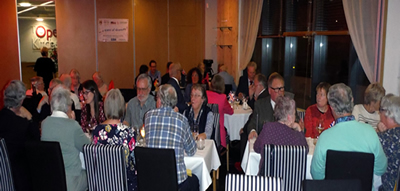 Friends from Dronfield Twin Town society, who are twinned with Sindelfingen (not far from Gmünd) also in Baden Württemberg, Germany, together with members of Barnsley's Frumptarn Guggen Band joined the mayor and BSGTTS members in thanking the students and staff for their hard work and providing a splendid evening.
New officers appointed in November 2018 are working hard to rebuild both the society's membership and the relationship with Barnsley Council, its employees and the people of Barnsley.
Looking forward to the 50 year anniversary of the signing of the official twin town agreement by the two councils in 2021, Chairman of the society Alan Brentnall declared "It is vital that working together with the council, we re-energise, excite and interest members of the Barnsley public, especially younger ones, in all things wonderful and good about town twinning if the agreement and the future of the society are to be continued. In today's troubled world there is a renewed need for us to meet, mix and get along and that's why town twinning is an important thing, especially poignant today with Brexit."

He was especially delighted to accept a commitment of personal support from Cllr. Pauline Markham throughout her mayoral year in sustaining and further promoting the historical link between the people of Barnsley and Schwäbisch Gmünd.