News Archive
17/07/19
'Snazzy' new library opens in Barnsley
Library @ the Lightbox is the snazzy title for the new state of the art community hub and the first brand new building of
The Glass Works redevelopment in Barnsley town centre. It opened its doors on Saturday 13th July. This flagship facility, a major foundation of the new town centre development is four floors high and provides a range of digital services including virtual reality, a training facility complete with a 65-inch interactive touch screen and tablet computers plus a range of other innovative technology. Help to develop speech, language and reading will be a new initiative with the incorporated digital technology, interactive story times with innovative software that will bring stories to life through images, lights and sounds.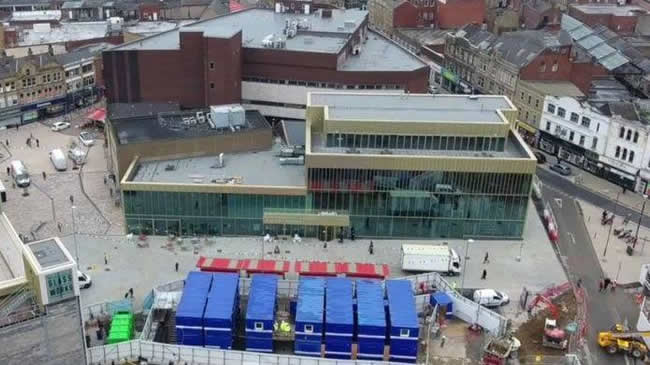 The library also has an events space which will act as a multi-purpose venue able to hold large events, workshops and activities as well as a rooftop terrace which offers fantastic views of the town centre. The building is fully accessible and community groups are encouraged to make use of the space the building offers. The traditional book library remains a key feature of the Lightbox and access computers and Wi-Fi as well as printing and photocopying facilities are included. Brand new lounges, cafés, a bar and restaurant adjacent to the library offers new food and drink destinations in the heart of the town centre.