News Archive
17/03/19
Richard Kitson: Portraits exhibition officially opened in Schwäbisch Gmünd.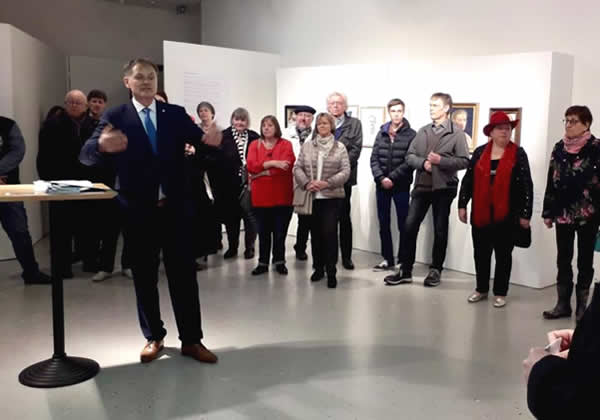 On Saturday 15th March, members of the Verein Städtepartnerschaft and the general public gathered in the Labor im Chor gallery within the Museum and Galerie im Prediger in Schwäbisch Gmünd to welcome Richard Kitson and witness the official opening by Oberbürgermeister Richard Arnold of the Richard Kitson: Portraits exhibition. It is the first international solo exhibition for Richard and also a first visit to Schwäbisch Gmünd but he will be back again in April when he will be running workshops with students from the art school.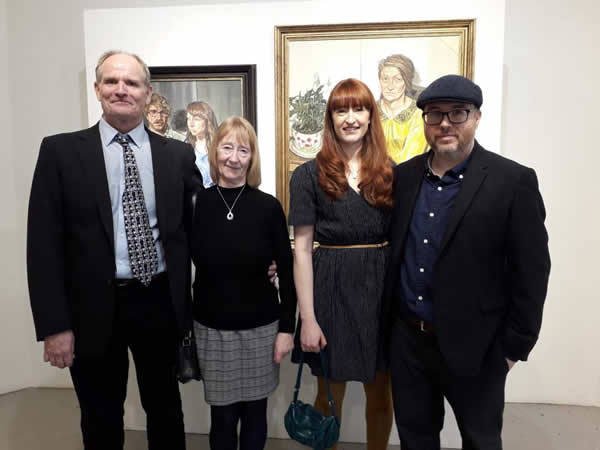 Richard's wife Joanne, together with her proud parents Mr and Mrs Kilner also accompanied Richard to offer moral support but are also very keen to discover the delights of Schwäbisch Gmünd and meet it's wonderful people during their visit.
We wish them all a successful visit!