News Archive
06/03/19
The first book donation for the special book library is made.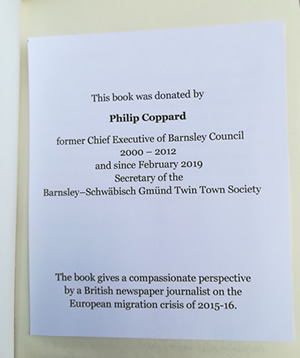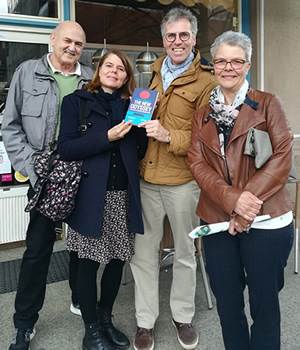 Members of Verein Städtepartnerschaft received their first English book in the Book Appeal for the re-installation of the English telephone box re-designed to house a special book library near the Barnsley Garden in Schwäbisch Gmünd.


The idea is for it to exclusively house books with a direct connection to their twin towns Barnsley, Antibes, Bethlehem, Faenza and Szekesfehervar in English, French, Hungarian and Italian which can be read and borrowed by citizens and will, apart from general information on twinning, also contain books for children and young people in these languages.

Complete with a personal dedication, Phil Coppard, Secretary of the BSGTTS made the book donation during a recent visit to Schwäbisch Gmünd for the International Guggen Festival.