News Archive
<
Posted 31/07/13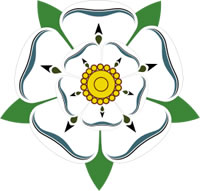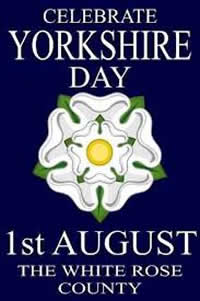 Sing a song of Yorkshire, from the Humber to the Tees
Of horses, wool and terriers, of pudding and of cheese
I know no other county where the land is quite so fine
England's lovely county. And I'm proud to call it mine

Where shining purple heather stretches far across the moor
And the lapwing's cry above me takes the place of traffic roar
And peace comes drifting gently, there's no place I'd rather be
Than this land of hills and valleys, from the Pennines to the sea

So when I've done my roaming, and when my step grows slow
When heart and mind assure me that the time has come to go
Then let me rest in Yorkshire, for it's there I want to lie
'Neath sun and wind and heather... and a gleaming Yorkshire sky
The BBC's most ambitious musical project, A Symphony for Yorkshire, was broadcast for the first time in celebration of Yorkshire Day - Sunday 1st August 2010.
The Symphony took five months to produce and features more than 200 musicians from across Yorkshire - including a Sheffield brass band, Columbian drummers from Leeds, the York Minster carillon player and a harpist from Haworth. The music was written by 35-year-old composer and director Benjamin Till who also composed The Busker Symphony, A1 the Road Musical, Coventry Market the Musical and Watford Gap the Musical.

The project involved open auditions and a competition to write the lyrics for a new Yorkshire anthem. The resulting performance was then filmed at locations around the county, from a footbridge over the River Aire in Leeds to the city walls in York, a terraced street in Sheffield and on the moors in West Yorkshire.
"This has been the most difficult, complicated, ambitious project that I have ever done - incredibly hard work but hugely rewarding," said Benjamin Till."Yorkshire people have to be among the proudest people on the planet. It's been an enormous thrill and a great honour to be able to write a piece of music which brings so many Yorkshire-based musicians from so many different musical traditions together and I really hope I've done the county proud."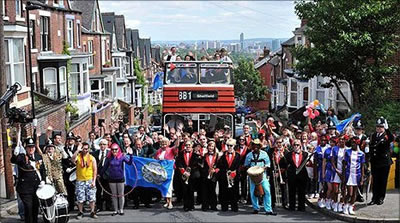 The finale of the "BBC Symphony for Yorkshire" was a street party on Hunter House Road in Sheffield
Lyrics
The lyrics for the Symphony were written by Doreen Brigham, a 98-year-old great-grandmother from Harrogate, who is featured in the film reading the last line of the poem.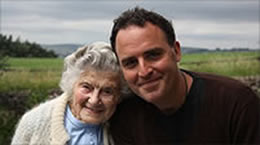 Doreen beat 150 other entries to have her poem turned into the lyrics to accompany the Symphony for Yorkshire.
The judging panel included Barnsley poet Ian McMillan, author Gervase Phinn and composer Benjamin Till..

"The quality of the entrants overall was really high but this poem is actually magical," says Benjamin Till. "What I liked about these lyrics was the honesty and emotion - when I read it out loud I actually felt a lump in my throat. The words are touching and moving without being cloying or over-sentimental. It really is lovely and very fitting for the county."

It has been a huge privilege and I hope everyone will enjoy listening and watching the Symphony."