News Archive
Posted 30/10/13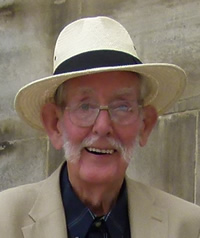 Stanley Spencer

We have been informed that Stanley Spencer, President of BSGTTS has moved to a care home in Thirsk, North Yorkshire.
Due to his failing health his son Christopher wanted him to be nearer to both him and Stan's family and on 8th October Stan moved to Hambleton Grange.
It is a small care home with a very good reputation and an emphasis on 'home from home' encouraging personal items, photos, ornaments and trinkets in individual rooms.
The staff ensure residents remain as active as possible thanks to a culture of respect and dignity as well as support for personal interests and entertainments.
It is ideally located overlooking the race course at Thirsk and has extensive gardens to enjoy.

We hope Stan will be happy in his new surroundings knowing his son Christopher and his family are within walking distance of his new home.