News Archive
Posted 23/07/13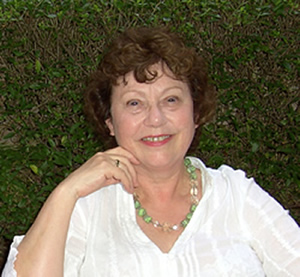 Holiday break!

We are very dismayed to report that Josie Swales, wife of Barnsley Schwäbisch Gmünd Twin Town Society Chairman Tony Swales is currently in Cheltenham General Hospital undergoing surgery for a broken hip.
 
Josie unfortunately slipped and fell during a visit to Cirencester on the way to holiday with friends in Bournemouth.
Naturally, Tony has had to curtail the holiday plans and is staying in Cheltenham to be with Josie and we await further updates on her progress.

On behalf of all members in both Schwäbisch Gmünd and Barnsley we send our best wishes for a speedy recovery and hope we see her 'back on her feet again' very soon.
29/07/13 Post Script Update: Josie suffered a serious fracture which has necessitated replacement with an artificial hip. 
She's been impressed by the standard of medical care but not by hospital food and has recruited husband Tony to provide picnics of food she enjoys! She is, however, very homesick and can't wait to come home.
She thanks everyone for their concern and will keep us informed of her progress!
Latest Update: 03/08/13 - Josie has now returned home and is progressing very well and is even managing to get about the house with the help of walking sticks. Unfortunately, the gastric problems which have persisted since her fall have not eased and are now being investigated. Josie and Tony would like to thank members and friends for their best wishes and cards during their time of crisis.