News Archive
Posted 22/10/13

The Unicorn tunnel will open on 25th November 2013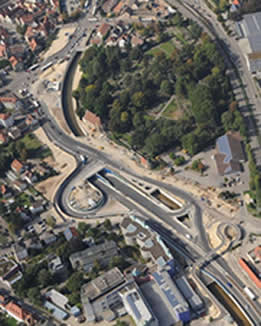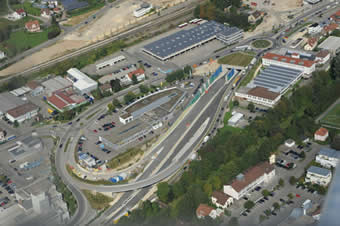 The long awaited message of the day comes from a local member of Parliament:
The Unicorn Gmuender tunnel is to be
fully opened to traffic on 25th November 2013 at 11 o clock!

"Spread the message from the Federal Ministry of Transport that the date for the opening of the Gmünd tunnel is established."
"Today is a great day for Schwäbisch Gmünd. It's finally here. The tunnel will be opened." was the good-humored announcement from Gmünd member of Parliament Norbert Barthle.
During personal conversations Norbert Barthle urged Federal Transport Minister Peter Ramsauer to make the opening of the Gmünd Unicorn tunnel as early as possible.

The Federal Ministry of Transport expects that from this day the tunnel is navigable. Norbert Barthle is naturally delighted that he can proclaim this good news.

"Every day is precious for Schwäbisch Gmünd and the entire region," Mayor Richard Arnold agreed.