News Archive
40th Twinning Celebrations in June 2011
Posted 03/05/11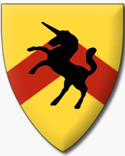 Joint Appeal Launched ahead of 40th Anniversary Twinning Celebrations
Barnsley Schwäbisch Gmünd Twin Town Society has joined with Barnsley Libraries to launch a joint appeal for items suitable for a display to celebrate the 40th Anniversary of the official twinning of Barnsley with Schwäbisch Gmünd.
The exhibition is to be staged in Barnsley's Central Library and will run for four weeks following an official opening on Saturday June 18th and will include photographs, posters and information about Schwäbisch Gmünd.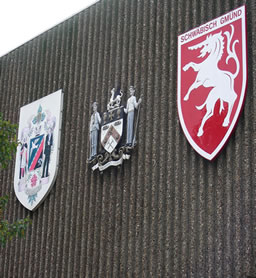 Jill Craven, Barnsley Libraries' Reader and Audience Development Officer, said:"Barnsley's twinning with Schwäbisch Gmünd has not only been a 40-year success story but is also a fascinating story because it was driven by the young people of the two towns after being triggered by something very unusual - an outbreak of foot and mouth disease in Wales. There will be a particular emphasis in attracting today's young people to the exhibition which includes a colouring competition for lower aged children and a question-and-answer quiz for older ones with several prizes to be won."
Chairman of the Barnsley Schwäbisch Gmünd Twin Town Society, Tony Swales stated
"This town-twinning was not only Barnsley's first but by far the most successful. Since the official twinning on June 24th 1971, countless bands, choirs, schools, cultural organisations and sports clubs have travelled between our two towns and it is to their members, as well as individuals, that our appeal for twinning memorabilia is aimed. "We would appreciate information about and recollections of visits to and from Gmünd both before and after the official twinning. We would also like photographs of formal occasions, sporting events and the like. What we do not want, I'm sorry to say, are more snapshots of Barnsley people shaking hands or raising glasses with friends in Gmünd. Members of our society have hundreds of those already."
Anyone able to help the appeal should send items, together with a stamped addressed envelope to Jill Craven at Barnsley Central Library, Shambles Street, Barnsley, S70 2JF.